A result driven professional practice providing legal services
We combine technical case strategy, studied principles, and creativity to provide quality legal services. We take pride in staying current with laws and regulations to better represent you and yours. When it comes to the clients that we work with, they range from both the public and small to mid-sized businesses. After being retained, we give our clients a step-by-step breakdown on legal proceedings for them to better understand how their case will be resolved. We understand the importance of both assisting and educating our clients on their case. When working together with a client on their case, we strive to have our client's confidence level as high as our own.
Our Purpose
Ontario Legal Pool was founded with the mission of doing things differently.  We are proud of the fact that we offer high-quality representation to all of Ontario on a daily basis.  We provide top-notch representation and a truly client-centred approach. We believe that everyone has a right to legal assistance regardless of their income level. Our representation is both transparent and educational. We put our mandate of educating the client into daily practice, so they understand the process, allowing for greater confidence and trust. We continue to provide all clients and visitors with respect and compassion.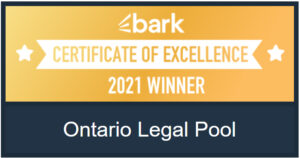 When faced with a small claims case, landlord and tenant matter, or even a highway traffic ticket, Ontario Legal Pool is here for you. We fight to get our clients the best result.
When you hire a paralegal from Ontario Legal Pool, you know that you have a group of professionals who are committed to your case. Our firm has a strong team with different strengths and backgrounds who often collaborate to work together to get the results you are looking for.
The paralegals at Ontario Legal Pool pride themselves on ensuring that every avenue of preparation and analysis is undertaken to protect your rights and that you obtain the best result possible. Often as a result of this preparation, your matters can be resolved without the need for a trial.
Our expertise enables us to identify issues and potential merits in your case. Our knowledge of the law enables us to recognize instances where your rights have been violated.
We put a premium on the accessibility of our paralegals and support staff. We are committed to providing you with support every step of the way and will ensure that all of your phone calls, emails or texts get returned promptly.
Every jurisdiction and every courthouse has its own way of doing things. Given our day-to-day experience, Ontario Legal Pool has represented clients throughout Ontario to understand the specific details and procedures of each courthouse.