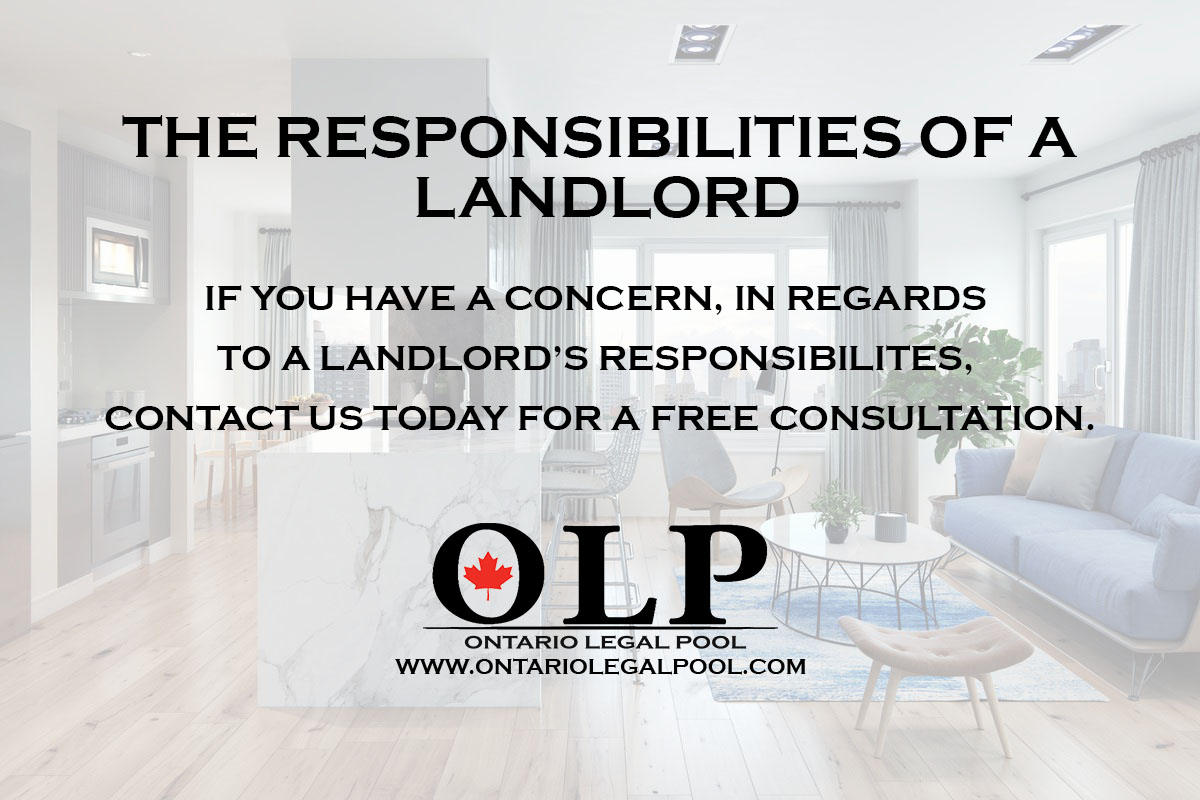 Landlord Responsibilities
What are my responsibilities as a landlord?
Renting a home to tenants in Ontario comes with many responsibilities that are set out in the Residential Tenancies Act (RTA).
These are some of your responsibilities:
Keeping the home in good repair: You must repair and maintain the home, and obey provincial and city health, safety and maintenance standards. You are responsible for repairs even if the tenant knew about problems before agreeing to rent the home. Tenants are responsible for any damage that they or their guests cause.
Maintaining common areas: You are responsible for cleaning and maintaining the common or shared areas of the building, such as hallways and yards. You are also responsible for removing snow from driveways, walkways, etc.
Providing access to vital services: You must provide access to hot and cold water, electricity, heat and fuel (e.g. natural gas). You cannot shut-off these services, even if the tenant has not paid rent. You may shut-off these services temporarily in order to make repairs. You and your tenant can agree that your tenant will pay for these services as a standard fee each month or based on what the tenant uses.
Heat: You must provide heat in the home from September 1 to June 15. During this period, the minimum temperature is 20C. Some cities and towns set additional requirements. You can check with your local government to find out more about minimum heat standards in your community.
Providing documents: You must provide your tenant with a copy of the lease or tenancy agreement, and written notice of your legal name and address. If the tenant requests rent receipts, you must provide them. You cannot charge a fee for any of these documents.
You cannot change any of these responsibilities by making a verbal or written agreement with the tenant. If you include conditions in a lease that contradict these responsibilities, those conditions are not valid.
If you or someone you know has a situation with their landlord, in regards to the landlord's responsibilities, contact Ontario Legal Pool to discuss your matter.